MacRumors via RSS Monday, 20 January
Tim Cook visited Ireland today to collect an award from Taoiseach Leo Varadkar for Apple's 40 years of investment in the country. Apple's CEO also met with Irish musician Hozier and Dublin-based game studio WarDucks.
In 2016, the European Commission found that Apple received illegal state aid from Ireland and forced the company to repay 13 billion euros in back taxes. Apple and Ireland are both appealing the ruling. Apple has previously expressed confidence that the ruling "will be overturned" by European courts.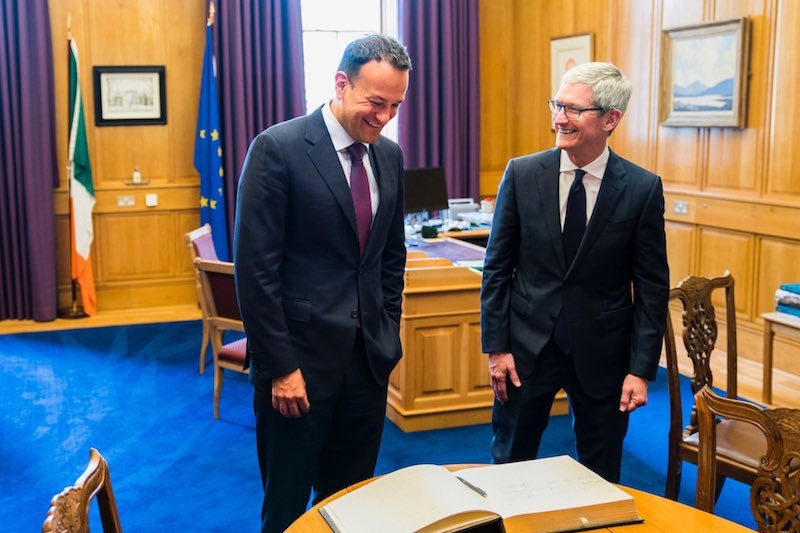 Cook and Varadkar in 2018
In that regard, Cook today called for global corporate tax reform, telling
Reuters
that Apple "desperately" wants the system to be fair. "It's very complex to know how to tax a multinational," he added.
"I think logically everybody knows it needs to be rehauled, I would certainly be the last person to say that the current system or the past system was the perfect system. I'm hopeful and optimistic that they will find something," said Cook, referring to the intergovernmental economic organization OECD.
What an amazing welcome back to Ireland! Thank you @Hozier for sharing your music with me, and for the chance to look around the studio. Feel free to reach out if you ever need some backup vocals. ...